Council to launch its first online reading club
Tuesday 7 January: Hillingdon libraries are set to launch a digital only reading club this month to expand library services for residents and provide those who cannot physically attend a reading group with the opportunity to share their thoughts on books and socialise.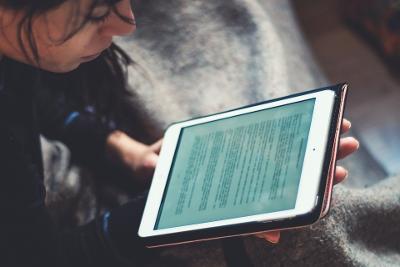 The group, Bookworms Online, run in association with the free library app BorrowBox, will hold its first session on Thursday 16 January.
The monthly virtual book club will encourage residents to borrow or download books in advance of the scheduled social media discussion, which will take place on Twitter between 6pm and 7pm on the third Thursday of each month. The first book for discussion is Reasons to Stay Alive by Matt Haig and the discussion will be led by a library employee on Twitter via @Hill_libraries using the hashtag #BookwormsOnline.
After 7pm, readers can continue the conversation on the Hillingdon Libraries Facebook page using the hashtag #BookwormsOnline.
To join Bookworms Online, readers need to be a Hillingdon Library member, so they can read the book and/or download it from BorrowBox. Readers also need to have a social media account to join the conversation on Twitter and become friends with Hillingdon Libraries on Facebook.
Cllr Richard Lewis, Hillingdon Council's Cabinet Member for Central Services, Culture and Heritage, said: "Book clubs are the perfect way to enjoy reading and share thoughts with other like-minded people. However, for some residents, getting out of the house and to their local library is not easy or even an option for a variety of reasons. The online book club is a great opportunity for residents of all ages to participate and be part of a community of fellow readers."
Joining your local library is easy and membership is free and open to all. For more information visit hillingdon.gov.uk/libraries
Page last updated: 12 Feb 2021