Adult and Community Learning rated 'Good' by Ofsted
Monday 13 January: Hillingdon Council's Adult and Community Learning service is delighted to retain its 'Good' rating from Ofsted after a recent inspection.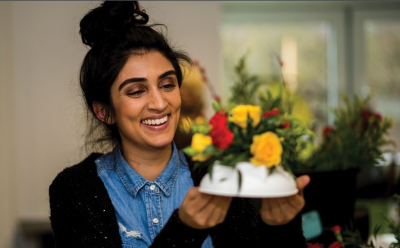 The service was commended for the quality of the education, guidance and support it provides in helping residents achieve their goals on a range of courses.
In their report, Ofsted inspectors noted that managers had a good track record in making improvements and in ensuring that the quality of education learners receive is good, and that experienced and skilled tutors made topics easy to follow, especially for those who had previously had a negative educational experience. Additionally, they rated the service's safeguarding procedures, especially when dealing with concerns, as effective.
The inspectors, who visited the service on Wednesday 4 and Thursday 5 December, were also impressed by the experiences, progress and responses of learners.
Reporting their findings, they noted that learners looked forward to attending classes, learning "much that helps them in their daily lives, their wellbeing or in their search for a job or further training."
They found that tutors are patient and "make topics easy to follow because they explain things clearly" and learners were able to "develop their self confidence and esteem." Learners also said that they would recommend courses to their friends.
The report adds that: "Those taking qualifications are successful and achieve well. They gain pride and a sense of achievement in their work. Learners, such as older learners, gain a sense of purpose from attending classes. Those with mental health conditions build their resilience very well. They make friends, become more active in their community and learn to cope better with everyday life."
It was also highlighted that learners feel safe wherever they study and "benefit from an environment where there is mutual respect whatever background you come from."
Ofsted identified some areas where the council can still improve, including ensuring that all learners are helped to improve their writing, particularly their spelling.
Cllr David Simmonds, Hillingdon Council's Cabinet Member for Education and Children's Services, said: "Our Adult and Community Learning service provides invaluable training and support to residents of all backgrounds and I'm delighted that Ofsted has looked at the whole experience of our learners and once again recognised it as 'Good'.
"The report is quite clear that learners in Hillingdon are receiving the level of help and support they need in order to further their careers, training or life skills. Providing learning opportunities for all residents remains a priority and we will continue to strive for excellence."
To read the full report, visit: www.reports.ofsted.gov.uk/provider/42/53129
To view the range of adult learning courses on offer and to sign up visit: www.hilllingdon.gov.uk/adult-courses
Page last updated: 12 Feb 2021