Weight loss success for Hillingdon residents
Tuesday 14 January: Residents across Hillingdon are losing weight as a result of a programme funded by Hillingdon Council and delivered by NHS partners, The Confederation, Hillingdon.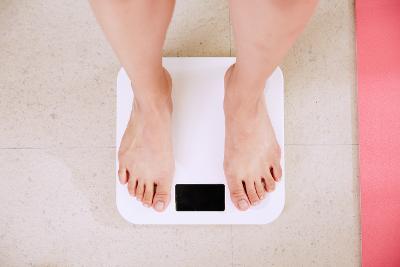 The Weight Action Programme supports residents to make changes to their diet, lifestyle and activity levels so they can become fitter and feel more healthy.
Since its launch in February 2019, the programme's participants have lost more than 158 kilograms (kg) through diet, exercise and behavioural changes.
71 people attended more than two sessions, with 41 per cent losing three per cent of their original weight in 12 weeks.
The initiative is being delivered across three sites in Hillingdon - Yiewsley Health Centre, Eastcote Health Centre and the Civic Centre in Uxbridge. Participants are supported by a clinical team of nurses, pharmacists and healthcare assistants.
Residents are referred onto the programme by their GP or they can ask their GP to refer them onto the programme. Once accepted onto a group, participants are encouraged to use a pedometer to increase their activity levels and attend weekly check-in sessions for eight weeks. Between weeks nine and 11, participants manage their weight loss themselves before attending a final session in week 12.
One of the cohorts who transformed his life, was Bill Davies*, who joined the programme last summer with a starting weight of 129.9kg. By week 12, he was down to 118.8kg, having lost an impressive 11.1kg. He has since gone on to lose another 9kg.
He said: "I had never considered my weight to be a problem before as I generally felt quite well. However, after weighing me, my GP pointed out I was in the obese category and suggested I join the Weight Action Programme. I now feel a lot more confident after getting my health back and still keep a food diary to keep me on track. For anyone thinking about taking part in the programme, I say do it!"
Cllr Philip Corthorne, Hillingdon Council's Cabinet Member for Social Services, Housing, Health and Wellbeing, said: "By working with our NHS partners, we are supporting residents to get fitter, and improve their activity levels and wellbeing. This programme is excellent because it puts the focus on long-term success. By taking small steps each week, residents have made positive changes to their lifestyle."
Head of Operations, Kalisa Al Abbasi from The Confederation, Hillingdon, said: "As this has only been running for a year, we are extremely happy with the progress made so far. Alongside weight loss, participants said the group sessions were supportive and many developed positive friendships, which will help support them longer term."
Participant wished to remain anonymous*
Page last updated: 12 Feb 2021