Hillingdon Council declares a climate change emergency
Thursday 16 January: Hillingdon Council has declared a climate change emergency and laid out its intentions for the borough to meet ambitious targets to become carbon neutral by 2030.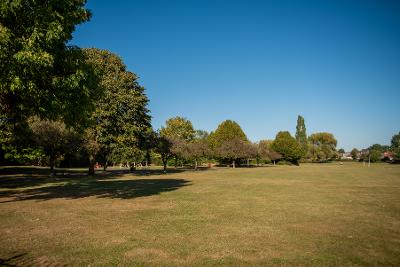 The motion was put forward by Cllr Jonathan Bianco, Hillingdon Council's Deputy Leader and Cabinet Member for Finance, Property and Business Services at today's Full Council meeting (Thursday 16 January).
Cllr Bianco outlined the council's plans to achieve 100 per cent clean energy across services by 2030. The government is aiming for net-zero emissions by 2050.
He highlighted that Hillingdon is one of London's greenest boroughs and has substantially invested in its award-winning parks and open spaces while protecting and enhancing the local environment.
In recent years, the council has transformed itself, becoming greener and more efficient, while saving taxpayer's money, through a number of changes and initiatives, including:
A 53 per cent reduction in carbon dioxide emissions over the past five years from non-domestic electricity and gas supplies
A planned new contract from 2020 to provide electricity for council properties and schools from 100 per cent certified renewable sources
A LED street lighting programme, replacing 23,700 sodium lights to be more energy efficient, resulting in a 74 per cent reduction in carbon emissions
Active measures to improve local air quality and deter people from leaving their vehicle engine idling, particularly around schools
More ways to reduce the amount of plastic waste that ends up in landfill or as litter, such as through new drinking fountains in the borough's parks
Urban greening initiatives and the planting of new trees across the borough, including offering 5,000 free saplings for residents to grow on their premises.
Leader of Hillingdon Council, Cllr Ray Puddifoot, said: "Climate change is one of the biggest challenges we are facing and we all have a role to play. We have to find ways to be more sustainable and energy efficient if we are to protect Hillingdon, its residents and our planet for future generations.
"To meet these ambitious targets, the council is reviewing its services to look at new ways to be more efficient. Working with partners, suppliers and our communities, we can work together to make a difference."
In recognising the environmental challenges ahead, Cllr Puddifoot has appointed a new-look Cabinet with the Environment and Climate Change at the forefront alongside enhanced member portfolios:
Cllr Jonathan Bianco becomes Deputy Leader of the Council following Cllr David Simmonds' election as MP for Ruislip, Northwood and Pinner. Cllr Bianco remains Cabinet Member for Finance, Property and Business Services
Cllr Jane Palmer takes up the new position as Cabinet Member for Social Care, Health and Wellbeing
Cllr Susan O'Brien becomes Cabinet Member for Education, Children and Youth Services
They join:
Cllr Philip Corthorne - Cabinet Member for Housing and the Environment
Cllr Keith Burrows - Cabinet Member for Planning and Transportation
Cllr Douglas Mills - Cabinet Member for Community, Commerce and Regeneration
Cllr Richard Lewis - Cabinet Member for Central Services, Culture and Heritage
Page last updated: 12 Feb 2021