Hillingdon Council to receive funding to tackle homelessness
Monday 10 February: Hillingdon Council will receive up to £2.18 million from the government's Rough Sleeping Initiative to help homeless people into accommodation.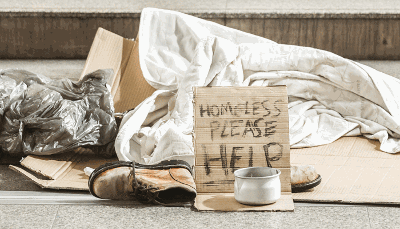 The council offers support to vulnerable rough sleepers throughout the year by providing emergency bed services, mental health support and access to affordable accommodation, and the funding will help to increase the provision of these services.
The council will invest in expanding its work to prevent homelessness by offering more support to vulnerable individuals, families and landlords before the crisis point of eviction.
In addition to increased services, new initiatives will be introduced to tackle homelessness. The council will work closely with partner organisations to reduce the number of rough sleepers at Heathrow Airport and trial new measures to identify people at risk of homelessness at an earlier stage.
Cllr Corthorne, Hillingdon Council's Cabinet Member for Housing and the Environment, said: "Our main aim is to help rough sleepers off the streets, into safe and secure housing, and to help them to build a sustainable future. We know that prevention is key and by acting as early as possible, we can greatly improve the chances for people facing homelessness.
"The funding from the Rough Sleeping Initiative will help us ensure that residents receive good quality, clear advice regarding their housing options and increase access to affordable rented housing. Together with our partners, we will continue to work towards eliminating homelessness in Hillingdon."
The council is currently operating its temporary winter night shelter, which offers accommodation, food and housing support to the most vulnerable members of the community who are without settled accommodation. For advice on housing, homelessness and how to request assistance, visit www.hillingdon.gov.uk/housing
Page last updated: 12 Feb 2021