Council to help Network Rail reopen West Drayton Station approach
Wednesday 4 March: Hillingdon Council has stepped in to help Network Rail reopen the approach to West Drayton Station, after drainage problems meant the railway company had to close the road to traffic in January.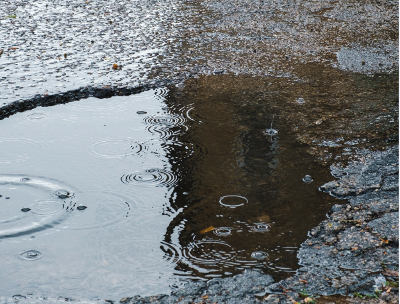 Network Rail, which owns the road, has accepted the council's offer to carry out the repairs, although the company will bear the full cost.
Network Rail has commissioned surveys to determine the cause of the drainage issues that have led to dangerous potholes and a partial collapse of the road.
Buses and cars and have not been able to stop in the road for several weeks, causing major disruption to residents and public transport users.
Cllr Douglas Mills, Hillingdon Council's Cabinet Member for Community, Commerce and Regeneration, said: "We and our residents are concerned about this issue, particularly by how it is affecting bus passengers.
"We want to see these problems rectified as quickly and efficiently as possible and so we have offered the services of our experienced public highways team and contractors to Network Rail.
"Hopefully this will help Network Rail to bring this road back into use as swiftly as possible, to the benefit of our residents."
Page last updated: 12 Feb 2021