Council's 'in bloom' competition launches
Hillingdon Council's popular annual gardening competition, Hillingdon in Bloom, will be judged virtually this year, with residents being asked to submit their photo entries online.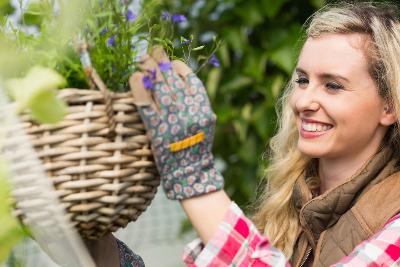 The competition was launched today (Monday 27 April) to coincide with National Gardening Week (27 April to 3 May), and is an opportunity for residents to get active outdoors, whilst keeping their gardens and neighbourhoods looking bright and attractive during the coronavirus pandemic.
The council will accept entries this year via email and will also be sharing tutorials and top tips on its social media pages to encourage entrants and to help beginners learn new gardening skills.
The competition is free to enter and is open to Hillingdon residents of all ages and abilities.
This year's categories include best hanging basket, best window box, best balcony and best first time entrant. A new 'park and bloom' category has been introduced to help tackle the increasing issue of vanishing gardens.
Following a report by The Royal Horticultural Society that the number of front gardens with no plants growing is rising at an alarming rate, the new category will reward those who have created a front garden with plants and flowers alongside a space for a car.
Winners will receive gardening centre gift vouchers and a certificate, and the council will be featuring some entries on its website, social media sites and in its Hillingdon People magazine.
Cllr Jonathan Bianco, Hillingdon Council's Cabinet Member for Finance, Property and Business Services said: "During these unprecedented times, we'd like to encourage residents to take pride in their front gardens and balconies to help keep their neighbourhoods looking bright and attractive.
"Gardening is a fantastic hobby which encourages learning new skills outdoors whilst keeping your mind and body active. Whether you've never planted anything before or you're a seasoned gardener - there's something for everyone! We're really looking forward to seeing all your colourful entries online this year."
To enter, photos should be sent by email to inbloom@hillingdon.gov.uk and should include the category you wish to enter, a brief description of your entry plus your name, address and contact details. The deadline for entries is Friday 31 July.
For more information and a full list of categories, visit www.hillingdon.gov.uk/bloom
Page last updated: 12 Feb 2021