Council civic amenity site set to reopen
Thursday 7 May: Hillingdon Council will reopen its civic amenity site in Harefield for residents and registered trade waste carriers from Monday 11 May, with new procedures in place to ensure safety.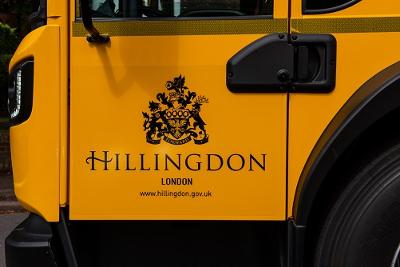 The site in New Year's Lane, which temporarily closed in March due to the pandemic, will be open seven days a week from Monday to Sunday, 8am to 4pm.
The facility will only be available to Hillingdon residents and registered trade waste carriers who have a credit account with the council.
Residents will require a Hillingdon First card or a driving licence and a household bill.
Registered trade waste carriers will need to bring their credit account confirmation letter with them.
New measures will be in place to limit the spread of coronavirus and ensure that visitors adhere to social distancing guidelines. These include:
enforcing social distancing of at least two metres
limiting the amount of people and vehicles on site at any one time (only two people per vehicle will be allowed to leave their vehicle)
each car will be allocated the next available bay in the tipping area, regardless of the material and disposal bay the visitor may need to use. This will allow a faster flow of vehicles in and out of the site, but may mean that people will have to walk a little further than normal to dispose of their materials in the correct area
staff will be on site to ensure waste is disposed of in the correct areas, but they will not be able to assist with any unloading from vehicles
vehicles will only have access to the site via Harvill Road to prevent congestion
Residents are being asked to be patient because queuing times may be longer than normal.
Waste weekends at Tavistock Road, West Drayton will resume from Saturday 16 May.
For more information visit www.hillingdon.gov.uk/waste_and_recycling_centres
Page last updated: 12 Feb 2021