Council set to reinstate pre-pandemic parking arrangements
Friday 5 June: From Monday 15 June, Hillingdon Council will be reinstating parking restrictions and charges that had been temporarily lifted in response to the pandemic.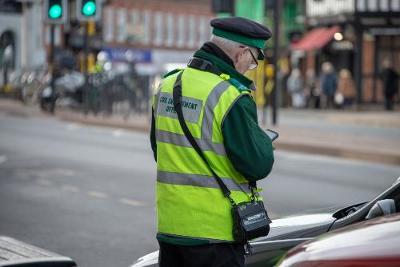 A number of parking concessions, including free and unlimited parking in council car parks and on-street bays, were introduced by the council at the end of March to support residents and key workers as the country went into lockdown.
As lockdown eases and the council seeks to help the borough and its economy return to some level of normality, drivers will once again be required to pay to park in council-owned public car parks and on-street pay and display bays.
The issuing of free emergency residential permits, in place since March, has now closed (as of 15 June). Those permits in circulation will continued to be honoured until expiry on 31 July. This was introduced to accommodate the higher than normal number of residents' vehicles that were being parked on residential streets in response to the stay at home guidance.
Notices were installed throughout the borough's streets to give people advance notice of the reinstatement of normal parking enforcement and charges.
Council enforcement officers continued to patrol and provide advice on how and where to park safely before the change on 15 June.
Hillingdon will continue to allow NHS staff (those employed directly by the NHS), health and social care workers and the NHS COVID-19 volunteers (recruited specifically to respond to the emergency) to park free of charge in the borough, displaying their respective permit. Other concessions, for blue badge holders whose permits have expired, will be honoured until 30 September.
Throughout the pandemic, the council has continued to enforce parking restrictions on obstructive or dangerous parking that could have a significant impact on safety and access for emergency and essential services. These include yellow lines at junctions, loading restrictions, zig zags at crossings and schools, and obstruction of dropped kerbs.
Cllr Keith Burrows, Hillingdon Council's Cabinet Member for Planning and Transportation, said: "During the early stages of the pandemic, it was important that we lift restrictions where we could to help key workers and residents who were at home more.
"But in order to support the easing of the lockdown and the reopening of the economy, particularly in our town centres, we feel that the time is right to ask drivers to help us by observing pre-pandemic parking arrangements.
"We don't want anyone to have to incur a parking penalty, so we urge drivers to heed the rules and ensure that they always park legally, safely and considerately."
For more information please visit www.hillingdon.gov.uk/parking
Note: This press release was revised on Monday 15 June to reflect the new parking arrangments in place as of that date.
Page last updated: 12 Feb 2021