Hillingdon cycle ranger scheme
Would you like to help increase the number of Hillingdon residents cycling and make our community more active?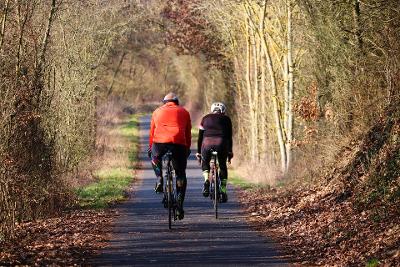 By becoming a Hillingdon cycle ranger, you can become the 'eyes and ears' for cycling in Hillingdon and:
get issues, such as broken cycle stands, abandoned bikes, broken drains and cycle lane debris, resolved by reporting them via our 24/7 online reporting service
make suggestions for improving cycling in Hillingdon
help increase the number of people cycling in our borough and make our community more active
Our Hillingdon Cycle Ranger Scheme is a voluntary scheme. There are no obligations to report on a regular basis or attend council meetings - you can do as much as you are able and happy to do.
If you're an enthusiastic and active cyclist and want to encourage others to cycle everyday journeys, register your interest by emailing transportstrategy@hillingdon.gov.uk.
Page last updated: 07 Jul 2020