Courses for adults with learning difficulties and disabilities
Are you looking to extend your skills in an environment that will cater to your additional learning needs?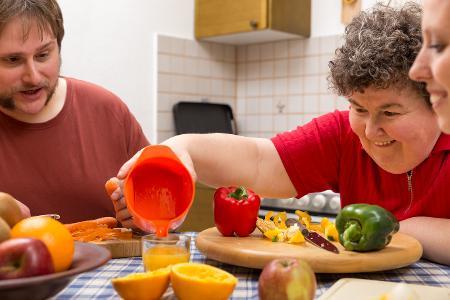 We have a varied ALDD curriculum that aims to boost confidence, provide social interaction and develop independent living skills. All our courses embed basic English, maths, digital and transferable employability skills.
Learn with highly experienced staff in safe, friendly and fun classes where you can make new friends, enjoy learning new skills, develop confidence and participate in team activities that contribute to events in the local and wider community.
Every year we help a variety of learners with learning difficulties and disabilities take the next step in their learning journeys with our wide ranging courses that support independent living and skills for work. These include:
budgeting
shopping
preparing healthy meals
English
Maths
ICT
If you are the creative type, we also offer courses in working with textiles, arts and crafts, photography and gardening skills. Whatever course you choose you will be supported, have fun and expand your skills base.
For more information, contact Brookfield Adult Learning Centre on 01895 556455 or email brookfield@hae-acl.ac.uk.
Page last updated: 22 Jul 2020