Beauty, Exercise and Fitness
Health and wellbeing have become a priority for many of us during the past year. Our dance exercise and yoga courses offer the perfect way to maintain your fitness within a supportive and friendly atmosphere.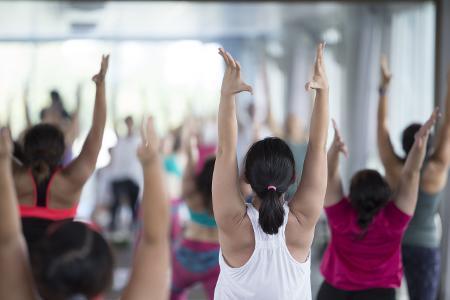 New for this year:
·       Get Started with Dance: Dance from around the world
·       Get started with Yoga: Breathing, body and mind
·       Get Started with Skincare: Home-made face and body care
·       Get Started with Makeup: Day makeup essentials
·       Get Started with Makeup: Special Occasions
Take your first steps into the creative make up sector with our introductory qualification:
• Entry 3 Occupational Studies - Hair and Beauty
All our courses have an element of 'blended learning' and this means that part or all of your learning could be online using your own computer or laptop. You will need to have reasonable digital skills and the course information sheet will give you more details. If you feel like you could benefit from some training, why not take a look at our Digital skills and ICT  courses?
For further information please call one of our adult learning centres.
Page last updated: 21 Jul 2021