Family learning
Support all members of your family to achieve their full potential with our free family learning courses.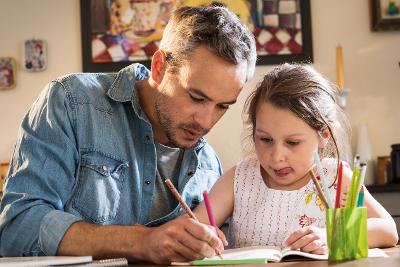 We provide 2 types of family learning courses, which are held within schools, children's centres and community settings across the borough.
These courses are an excellent way for parents, grandparents, carers and extended family members to experience the benefits of lifelong learning and to encourage children to have a positive attitude towards education. Family learning can also be the first step towards developing your own skills and reaching your personal goals.
Family learning courses include:
ESOL courses - helping parents and carers with English as a second language to develop their speaking and listening, reading and writing skills in order to support their families
Literacy and English courses - helping parents and carers to support their child's early learning and develop your own English skills
Numeracy and maths courses - providing parents and carers with the skills they need to support their child's education and improve their own maths skills
Digital skills and IT courses - supporting parents and carers to develop digital skills to support their child's education and for everyday life
Family wellbeing courses- helping parents and carers to look after the physical, emotional and wider wellbeing of the whole family
Employability courses - helping parents and carers to overcome barriers and prepare for further learning, volunteering or work
After completing a family learning course, parents and carers can continue their learning by attending an initial assessment and progressing onto a course in one of our adult learning centres.
We also provide multi-generational courses and workshops in partnership with local organisations, community settings, schools and children's centres. These aim to develop the skills and knowledge of adults and children in the same family who take part in activities together. They are a practical and fun way to support children's learning and development, and to understand the impact of the support that parents and carers give their child every day.
If you would like your children's school or children's centre to run one of the above courses or workshops, please let them know or contact the family learning manager by emailing familylearning@hae-acl.ac.uk or calling 01895 556252.
Do you work with children and families?
Our range of programmes enables us to provide your organisation with support, guidance and bespoke programmes to meet your national and local needs. All our tutors are qualified teaching professionals. Please contact us if you are a local organisation, community group, school, library or children's centre interested in running a course for families who use your services. Email enquiries to familylearning@hae-acl.ac.uk.
Page last updated: 21 Jan 2021