Council launches programme of enriching adult learning courses
Tuesday 6 October: Hillingdon Council has launched its programme of courses and qualifications for adult learners for 2020/21, with an increased focus on online classes due to COVID-19.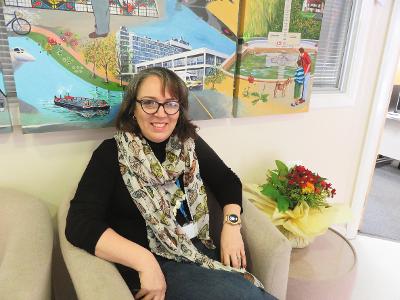 Residents can choose from a wide range of classes, including floristry and horticulture, arts and leisure, foreign languages, digital skills and bookkeeping.
For residents who may be suffering from anxiety, stress or sleep problems during the pandemic, the council is offering free emotional health and wellbeing courses. Free advice and support is also available to residents who need help getting into work, or support with applications for the EU Settlement Scheme.
Adult learning centres are based in Uxbridge, Harlington, Hayes, Ruislip Manor and South Ruislip, but courses are also offered in the community.
The new programme of courses will run until August 2021.
Adele Tintinger, aged 47, from Uxbridge, is a full-time carer for her autistic son and has completed several art classes over the past three years. She said: "The art classes came at a time when I was finding it stressful dealing with my son's condition, and I found that working on art projects was a good distraction to overcome my low moods.
"I looked forward to meeting new friends and being part of a group, and it changed my outlook on life by giving me the confidence and motivation to do things differently. I've now painted pictures for the local coffee shop and for family and friends, and one day I hope to sell paintings to the public."
Cllr Susan O'Brien, Hillingdon Council's Cabinet Member for Education, Children and Youth Services, said: "This year's adult learning programme includes more than 35 nationally-recognised qualifications from a variety of subjects such as English, maths and childcare. We also have courses specifically designed for adults with learning difficulties and disabilities, including art, photography and cooking.
"We've put in place a series of measures as a result of the coronavirus outbreak to ensure we can still provide courses, with an increasing number now online, which allows both staff and students greater flexibility. Whichever subject you choose to study, an adult learning course is a great opportunity to learn something new, change career and build your confidence."
For more information about the courses on offer and to enrol, visit www.hillingdon.gov.uk/adult-courses or call 01895 556445.
Page last updated: 12 Feb 2021