Hillingdon begins COVID-19 tracing
Friday 13 November: Hillingdon Council launched its COVID-19 tracing service on Wednesday 11 November, in support of the NHS.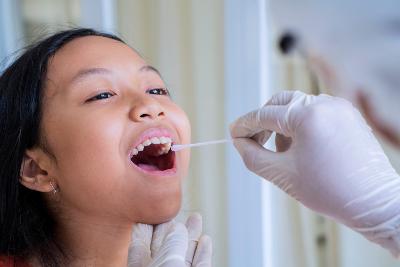 NHS Test and Trace will pass details to the council of residents who have tested positive but who they have not been able to contact. Once in receipt of these records, the council will try to make contact either by text, phone or email to capture information about the resident's activities in the days prior to their positive result.
During this process, the council will be able to ensure residents are following the self-isolation guidance and provide them with information about the support on offer from the council and other agencies.
If the council is unable to speak with the resident, officers will make a socially-distanced face-to-face visit to the address provided.
Residents who are contacted by the council's contact tracing team should see the telephone number 020 37385000 appear when called.
Cllr Sir Ray Puddifoot, Leader of Hillingdon Council, said: "COVID-19 remains deadly and rates are still high in London - so it is vital that we all do our part to stop the spread of the virus. I urge residents to respond if they are contacted and to adhere to the government guidance at all times. Together we can help to protect Hillingdon and our most at-risk residents."
Under the new guidance, you could face prosecution or a fine if:
You do not stay at home and self-isolate following a positive test result for COVID-19
You do not stay at home when you are notified by NHS Test and Trace that you need to self-isolate because you have been identified as a contact of someone who has tested positive.
Anyone who wishes to check a contact tracing call is from the council is advised to hang up and contact the council's Community Hub on 020 3949 5786, or call the council's main switchboard on 01895 250111. Alternatively, residents can email Covid19Hub@hillingdon.gov.uk.
For the latest information and advice, including details of the support available in Hillingdon, visit www.hillingdon.gov.uk/coronavirus
Page last updated: 12 Feb 2021