Book a site inspection
We make every effort to carry out inspections without delay to keep your building work moving.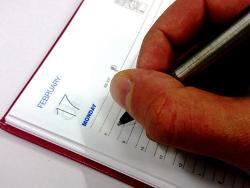 Requests received before 3pm are carried out on the next working day.
We usually carry out inspections between 10am and 3pm. Morning (10am to 1pm) or afternoon (midday to 3pm) slots can be requested, however they're a preference and not guaranteed.
On the 'enter inspection request details' screen, you'll find a comment box for any special requests relating to the inspection. For example, you can let us know access instructions or time limitations. We'll try to accommodate any reasonable request but may contact you to discuss this further.
Please note: From Thursday 1 April, building control fees will be increased. Any building control applications received after 5pm on Wednesday 31 March will be subject to the new fees.
Page last updated: 22 Feb 2021