If any of your friends, family or neighbours do not have access to our website or social media pages, please share this information with them, ensuring you follow social distancing guidelines.
---
In this section
---
Our parks and green spaces
Our parks and green spaces remain open. We encourage residents to adhere to government guidance and to adhere to government guidance on social distancing.
Park use guidance
You can exercise outdoors in a group of 6 or a larger group of any size from up to 2 households (including their support bubbles, if eligible).
From Monday 17 May, up to 30 people will be able to meet outside.
You can also take part in formally organised outdoor sports or licensed physical activity with any number of people. This must be organised by a business, charity or public body and the organiser must take the required precautions, including the completion of a risk assessment. You should avoid contact in training and, for some sports, avoid contact in all activities. Read the guidance on what avoiding contact means for your sport.
Social distancing is absolutely crucial, so please stay at least 2 metres apart from those not in your household at all times.
All drinking fountains within our parks have been turned off.
Keep your dog on a lead at all times to ensure you can safely keep 2 metres away from others. Read government guidance for dog walkers
Please help to keep our parks clean and tidy by taking any rubbish home with you.
Walking and cycling will reduce pressure on the public transport system and the road network. Consider walking and cycling if you can.
See walking trails in Hillingdon
Ruislip Lido
On a trial basis, we are limiting the number of visitors allowed at Ruislip Lido at any one time to 1,200, and council marshals are on site to assist. This will allow people to keep visiting the Lido, while ensuring everyone remains safe. While visiting, please remember to follow the latest government guidance and stay at least 2 metres apart from anyone you don't live with.
---
Leisure centres
Leisure centres, gyms and outdoor gyms have reopened.
From Monday 17 May, organised adult sport and exercise classes can resume indoors and saunas and steam rooms may reopen.
---
Playgrounds
Our playgrounds remain open and signage is in place to instruct users on how to keep themselves and others safe.

If you, or a member of your household, has COVID-19 symptoms, please stay at home.

Please note: Clinically or extremely vulnerable people are at higher risk when using shared equipment.
It is essential that users follow the specific safety advice for each site, which is in line with the government's social distancing and safety guidance. Any failure to do so puts lives at risk.

When visiting a recreational facility, read the signage on site first and follow the specific instructions.
If using a playground, don't let children put their mouths on the equipment or their hands in their mouths.
Keep hand sanitiser with you - apply it before and after using any equipment.
Keep at a safe distance at all times, unless with members of your household - if equipment is in use, wait or return later.
Do not share equipment - only one person at a time.
Avoid touching your face.
No fist-bumps, high-fives or hugs!
Don't share phones or equipment.
Protect yourself and the NHS and don't try any difficult or dangerous tricks.
As a general rule, do not consume food or drink in our playgrounds.
Wash your hands as soon as you get home.
Remember to put your rubbish in the bin or take it home with you.
---
Keeping fit if you're self-isolating or working from home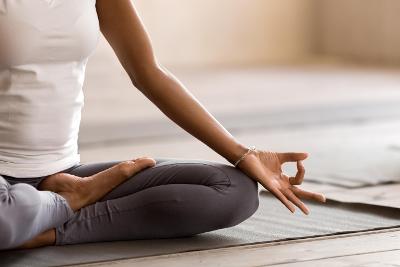 There are lots of things you can do to help you keep fit and healthy, whilst following government guidance.
Our Parks - follow online workouts with Our Parks, streamed via Facebook Live.
Sport England - useful tips on how you can get active when you're at home, if you're well enough.
Home workout videos - clear some space in the living room and give these easy 10-minute workouts a go.
10-minute workouts - equipment-free fitness routines that are great to do at home.
Exercise for over-65s - any levels of activity are good for older adults and the more you can do, the better.
Getting active when you find it difficult - with regular standing and stretches, you can move more in the best way for you.
Move More - Active at Home - tips for staying active at home for older people and those with health conditions
Tennis at Home - improve your tennis skills any time, any place, with Lawn Tennis Association Home Activities Hub
If you're keeping active at home, why not email us at sportandphysicalactivity@hillingdon.gov.uk and share how you're keeping healthy.
On Twitter? You can also follow #StayInWorkout to post your own ideas and check out others.
---
Activities at home
Our Adult Learning team has put together a list of activities - ranging from arts and crafts to gardening - and tips on staying productive if you are working from home.
If you're a Hillingdon library member, you can also access a range of reading materials, e-learning tools and explore history and genealogy with our free online resources.
---
Looking after your mental wellbeing
It's important to take care of your mind as well as your body.
You can access help and support through the Mind in Hillingdon website. You can also give them a call on 01895 271559.
Every Mind Matters has released expert advice and top tips on how to look after your mental wellbeing whilst you're at home, plus guidance if you're feeling worried or anxious about the outbreak.
Visit the Every Mind Matters website
The NHS-led public webinar series, Coping Well During Covid, focuses on helping you cope with the impact of COVID-19. The 60 minute webinars feature topics such as managing wellbeing, anxiety, low mood and sleeping difficulties. Each webinar takes place on Tuesdays at 4pm, and invites participants to explore ideas and tools to support mental health and wellbeing.
Find out more about NHS wellbeing webinars
Thrive London has provided mental health support during the pandemic, helping people to cope and stay well this winter. Support includes how to manage financial anxiety and uncertainty, and resources that support mental health and wellbeing.
Access Thrive London's free resources, online tools and helplines
Page last updated: 14 May 2021