Art, craft and photography
Learning a creative subject can be enormously rewarding, relaxing and inspiring. We have a diverse curriculum offering courses to explore your creative abilities.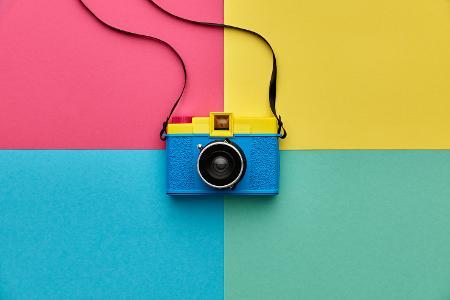 We offer a wide range of creative courses in subjects including calligraphy, creative writing, drawing, painting, photography, sewing and knitting. Our specialist studios for art and textiles are well-equipped to encourage and stimulate your creativity.
New for this year:
• knitting
• 'Getting Started' courses in a range of subjects - including drawing, painting, calligraphy, make up, photography, sewing and knitting.
These short introductory and taster courses are perfect if you would like to try out something new.
All our courses have an element of 'blended learning' and this means that part or all of your learning could be online using your own computer or laptop. You will need to have reasonable digital skills and the course information sheet will give you more details. If you feel like you could benefit from some training, why not take a look at our Digital skills and ICT courses.
Employment opportunities
Have you ever considered turning your creative skills into a business? Take a look at our 'Start your own business' courses.
Develop your sewing skills and gain a qualification with our brand new courses:
• Level 1 Sewing Machine Skills Award
• Level 2 Certificate in Fashion.
 These qualification courses require an initial assessment before enrolling to identify the most appropriate course for you. To book an initial assessment or for more information
Employment possibilities
On all our courses you will be able to develop employability skills, such as team-work, time-management, punctuality and attendance.
Celebrating learners' work
Our learners get regular opportunities to exhibit their work across the borough in our learning centres and in local libraries. Learners are also encouraged to enter annual competitions with great prizes in many subjects. The majority of our tutors are practising artists and professionals with industry experience. Tutors are supportive, encouraging and will help you to be successful in your studies.
Working in the community
We are very proud of the diverse range of partners we work with in Hillingdon. Together, we engage with many different groups of residents in the community, delivering courses to address local needs, interests and aspirations. If you belong to a local charity, association or community group, please contact us to discuss possible partnership work.
Details of relevant courses will be available soon.
Page last updated: 21 Jul 2021