Floristry and gardening
Floristry and gardening are thriving industries. With many courses to choose from we are sure to have something to suit you.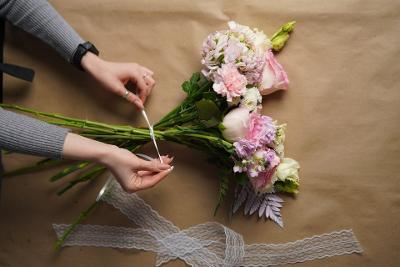 Are you interested in a career in floristry or gardening? Perhaps you'd just like to learn more about them or take up a hobby?
We have a full and varied programme of courses to suit those looking to enhance existing knowledge and skills or for those looking for a complete change of career.
Many of our gardening courses are held at the RAGC, a nursery in Hillingdon. Most of our floristry and flower arranging courses are held in specialist workshops in our centres and all of them incorporate online learning.
Join our mailing list to receive regular updates on our courses, workshops and events at HACL. Request to join at brookfield@hae-acl.ac.uk.
We also offer free careers advice so contact a centre to book an appointment with an advisor today.
Workshops and taster courses
We have a wide range of fun and informative 1-day workshops available throughout the year.
These include floristry masterclasses in Bridal bouquets and Buttonholes and Funeral Designs. 
Horticulture workshops include:
Willow Christmas wreaths
Edible Hanging Baskets
Terrariums
Short taster courses are planned for each term and include:
Getting Started with Floristry: Festive Designs, Weddings and Events and Handtied Designs
Get Started with Gardening: Winter, Spring and Summer
Floristry and gardening initial assessments
To enrol onto a qualification course you will be required to undertake an initial assessment, this can take up to 1 hour 30 minutes to complete.
For further information or to book onto an initial assessment, please call one of our adult learning centres or Make an enquiry or book initial assessment
Page last updated: 21 Jul 2021