Our golf courses are open
Haste Hill and Uxbridge Public Golf Courses are open, on a pre-booked pre-paid basis only.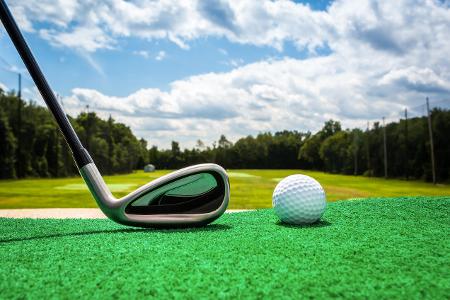 We're taking every precaution to ensure our staff and customers are kept safe during COVID-19. This is why although some restrictions have been eased, we are operating differently to previous times, whilst continuing to follow government guidelines, England Golf and other industry associations.
For now, here's what our 'new normal' looks like...
Only visit the site if you have a pre-booked prepaid tee reservation - walk on's will be refused entry
Golf shops are closed. You'll find our customer services operating from the 1st tee
Temporary toilet facilities outside
No trolley, buggy or club hire available
Social distancing must be maintained - 2 metres distance at all times
Do not attend the golf courses if you are showing COVID-19 symptoms - stay at home and follow NHS guidelines
Bookings
Golf is on a pre booked pre paid basis only
Tee times can be booked up to 7 days in advance:
Online: www.golfnow.co.uk
Telephone: 00800 3639 3639 (9am to 5pm)
Bookings can't be made through our golf shops - sorry, our shops are currently closed
No society or group bookings
12 minute intervals between tee times
Only one tee time booking can be made per booking
2, 3 and 4 balls only. To offer golf to as many of our customers as possible, 1 ball bookings are not available
All bookings are subject to a 48 hour cancellation policy. After this time refunds will be non refundable and non transferable
All booking amendments and cancellations must be made through GolfNow
Booking in
Customers are asked to remain in their car until their allotted tee time
At your start time, please proceed to the first tee to book in. All rounds will start from this tee only.
Please respect staff and their guidance
Observe 2 metres distancing
One scorecard will be issued per tee time - one person should only mark the scorecard
On the golf course
2 metre distance should be maintained at all times
Flagsticks are to remain in holes at all times and should not be touched. To retrieve your golf ball from the hole simply position your putter under the clip and pull it upwards
No bunker rakes or golf ball washers
Benches are closed
Do not touch bins but please do use them!
Golfers should refrain from handshakes or high fives
If a ball is lost or unplayable, do not come back to play another ball
Do not touch equipment or golf balls of other players
Increased official rangering to ensure social distancing is maintained between players, including speed of play
After your round
Please leave straight after your round
​​​​​​​Remember to wash your hands as soon as you get home
Uxbridge bar and restaurant reopened on 4 July with COVID-19 restrictions in place.
Haste Hill clubhouse is closed until further notice.
Note: Anyone that is found to not be following these rules will be asked to leave the course and may be refused future access.
For telephone bookings call 00800 3639 3639 from 9am to 5pm
---
Haste Hill season tickets
Due to the pandemic, Hillingdon Council are not offering season tickets. Golf will only be available on a pre-booked, pre-paid green fee basis.
We have published a new green fee structure:
Page last updated: 06 Aug 2020