Reopening our golf courses
Haste Hill and Uxbridge Public Golf Courses are open, on a pre-booked pre-paid basis only.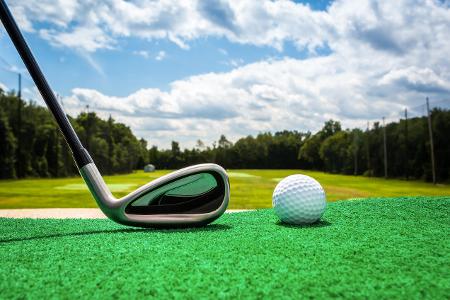 In line with government guidelines, England Golf and other industry associations we have made a number of changes, taking every precaution to ensure our staff and visitors are kept safe during COVID-19.
We are taking social distancing extremely seriously and intend to reopen the courses gradually, following government guidelines. For this reason we will initially reopen only with pre-booked and pre-paid tee reservations.
Walk-ons will not be accepted and anyone turning up to the courses without a booking will be turned away.
Thank you for your cooperation and understanding.
Changes to our service
Only visit the site if you have a pre-booked tee reservation
Bookings and payments can only be made
online via www.golfnow.co.uk or
by calling 00800 3639 3639 (9am to 5pm)
Clubhouses and golf shops are closed
No toilet facilities on site
Putting green and practice nets are closed
No trolley hire available
No buggy hire available
No club hire available
No rakes in bunkers
Social distancing must be maintained - 2 metres distance at all times
Do not attend the golf courses if you are showing COVID-19 symptoms - stay at home and follow NHS guidelines
Bookings
No golf societies or group bookings
Longer intervals between tee times
Only one tee time booking can be made per booking
2, 3 and 4 balls - no 1 balls
All tee bookings must be made in advance - walk-ons will be refused entry
Rounds will start from the first tee only
7 day bookings in advance
On arrival
Only attend the site for golf if you have a pre-booked tee reservation
All golfers should remain in their car until their allotted tee time
At your start time, please proceed to the first tee
Booking in
Please respect staff and their guidance
Observe 2 metres distancing
Book in with staff at the 1st tee
One scorecard will be issued per tee time - one person should only mark the scorecard
On the golf course
Yellow and red tees only
2 metre distance should be maintained at all times
Flagsticks are to remain in holes at all times and should not be touched
Golf ball washers are out of use
Benches are closed
No bunker rakes
Do not touch bins but please do use them
Putting green and practice nets are closed
Golfers should refrain from handshakes or high fives
If a ball is lost or unplayable, do not come back to play another ball
Do not touch equipment or golf balls of other players
Increased official rangering to ensure social distancing is maintained between players, including speed of play
After your round
Please leave straight after your round
Note: Anyone that is found to not be following these rules will be asked to leave the course and may be refused future access.
For telephone bookings call 00800 3639 3639 from 9am to 5pm
---
Haste Hill season tickets
Due to the pandemic, Hillingdon Council will not be offering season tickets for now. Golf will only be available on a pre-booked, pre-paid green fee basis.
We have published a new green fee structure:
Page last updated: 09 Jun 2020