The Mayor's Summer Art Competition
We're inviting children to get creative during the holidays and enter the Mayor's Summer Art Competition!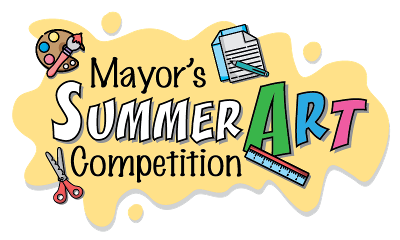 To enter, we'd like you to design a piece of artwork that has been inspired by life during lockdown. This can be either a:
There are 4 different age categories (5 to 7-year-olds, 8 to 11-year-olds, 12 to 14-year-olds and 15 to 16-year-olds).
Prizes will be awarded to the winner, runner-up and the child in 3rd place in each age category. All prizes have kindly been sponsored by Love Uxbridge (Uxbridge BID) and will be as follows:
1st prize - £25 voucher
2nd prize - £15 voucher
3rd prize - £10 voucher
Vouchers will be for The Entertainer (for age groups 5 to 7 and 8 to 11) and for Waterstones (for age groups 12 to 14 and 15 to 16).
Participants need to live in Hillingdon, only 1 entry per a child is allowed and all work should be their own.
Entrants should keep their original artwork, because if they are successful, we may need to rescan or photograph these. Some entries will also be displayed in the window of Uxbridge Library!
Entries can be either digital or made by hand in any medium. We're looking for something a little different from the beautiful NHS rainbows! They should be emailed as JPEG or TIFF files to summerreadingchallenge@hillingdon.gov.uk, along with the first name and age of the child, and a short explanation of what inspired their entry.
The closing date for submissions is Wednesday 30 September.
We look forward to receiving all of your amazing artwork!
Page last updated: 27 Aug 2020