Coronavirus (COVID-19) vaccine
In this section
---
About the NHS COVID-19 vaccine
The NHS is now offering a booster vaccine dose to people most at risk from COVID-19 who have already had 2 doses of the vaccine.

When it's your turn to have a booster dose, the NHS will contact you. It's important not to contact the NHS for one before then.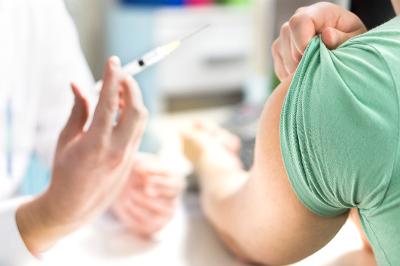 The COVID-19 vaccine is safe, effective and gives you the best protection against coronavirus.
The vaccine is given as an injection into your upper arm. You will receive 2 doses.
12 to 15-year-olds
12 to 15-year-olds will soon be offered a 1st dose of a COVID-19 vaccine. Most children will be given their vaccine at school.
12 to 17-year-olds who are clinically at risk, or who live with someone who is immunocompromised
You can get your 2 doses of the Pfizer vaccine by booking a slot through your GP or local walk-in centres. These doses will be delivered at least 8 weeks apart.
16 and 17-year-olds
You can get your 1st dose of a COVID-19 vaccine if you're aged 16 or 17. The NHS will contact you when it's your turn to get the vaccine. You'll be invited to a local NHS service, such as a GP surgery. You cannot book your appointment online. Anyone aged 16 and 17 can also use the vaccination walk-service.
Teenagers within 3 months of turning 18
You can book your vaccine appointment online through the National Booking System or by calling 119.
Adults
All adults aged 18 or over can get vaccinated against COVID-19. You do not need to wait to be contacted by the NHS; you can book your appointments anytime online.
Check the full NHS list of who can get the COVID-19 vaccine
Please continue to take recommended precautions after vaccination to avoid infection and further transmission.
---
Hillingdon vaccination walk-in service
Vaccination walk-in sites are open to all 16-year-olds and over.
You can also find your nearest vaccination site and opening days and times by using the 'Grab-a-Jab' finder.
---
Having your COVID-19 second vaccine
It is important that you have both doses of your vaccine, as this doubles your protection against COVID-19.
If your first COVID-19 vaccination was more than 8 weeks ago, you can now have your second vaccination.
If your GP booked you in for your first vaccine, they will contact you to book your second vaccine.
If you booked your first vaccine through one of the online booking systems, you will be able to book and manage your second vaccine through the national booking system - you can do this the day after you have had your first vaccine.
If, for any reason, you miss having your second vaccine after your first, please book it in and have it as soon as possible.
Information for residents who have had their 1st dose of AstraZeneca vaccine and have concerns about having the second dose
---
NHS COVID Pass
An NHS COVID Pass shows your coronavirus (COVID-19) vaccination details or test results. This is your COVID-19 status.
You may be asked to show your pass to travel abroad, or at events and venues in England asking for proof of your COVID-19 status.
Read more about the NHS COVID Pass
---
Common vaccine questions answered
---
Beware of vaccine scams
There are reports of fraudsters using text messages to offer the COVID-19 vaccine.
Please note the NHS will:
never ask you to press a button on your keypad asking you to confirm you want the vaccine
never ask for payment for the vaccine or for your bank details.
If you receive a text message from an unfamiliar number:
do not respond to it or click on any links
do not enter any personal or log on details
do not make any payment
Page last updated: 16 Sep 2021