Coronavirus (COVID-19) vaccine
In this section
---
About the NHS COVID-19 vaccine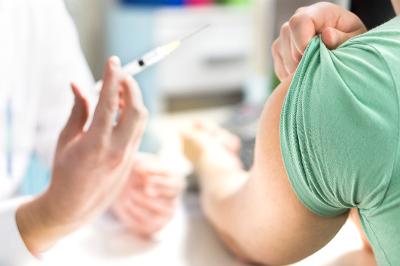 The NHS is offering the coronavirus (COVID-19) vaccine to people most at risk from coronavirus.
The vaccine is safe and effective. It gives you the best protection against coronavirus.
The vaccine is given as an injection into your upper arm. You will receive 2 doses.
You should continue to take recommended precautions (including social distancing) after vaccination to avoid infection and further transmission.
The NHS is vaccinating people in priority order.
You can now book your vaccine if:
Book a vaccine if you are eligible

Full information about the vaccine programme in North West London, which includes Hillingdon, is available on the NHS North West London Collaboration of Clinical Commissioning Group's website. 
Find out about the vaccine programme in Hillingdon
Read more about the COVID-19 vaccine on the NHS website
---
Social workers
Frontline social care workers who have yet to receive their first COVID-19 vaccine dose are now able to use the National Booking Service to book their vaccine appointment.
Initially, this service will be available for 2 weeks.
If you are a social care worker or provider and you have any queries about the vaccine in Hillingdon, please email the Director of Provider Services and Commissioned Care, at covidvaccine@hillingdon.gov.uk. Other queries about the vaccine should be directed to the NHS.
---
Why get the vaccine?
Some of our key workers from social care have started to get their COVID -19 vaccinations. Many more will follow, so that they are protected while delivering vital care and support to residents. Vaccinations have also begun for residents who are on the priority list.
In this video, some of our social care staff explain why they took the vaccine.
The NHS has produced a collection of videos in community languages to ensure important messaging about the vaccine reaches as many people as possible. There are also British Sign Language (BSL) videos available on the health publications website.
There are videos available in:
Urdu
Arabic
Turkish
Bengali
Polish
Romanian
Gujurati
Punjabi
Spanish
---
Common vaccine questions answered
---
Beware of vaccine scams
There are reports of fraudsters using text messages to offer the COVID-19 vaccine.
Please note the NHS will:
never ask you to press a button on your keypad asking you to confirm you want the vaccine
never ask for payment for the vaccine or for your bank details.
If you receive a text message from an unfamiliar number:
do not respond to it or click on any links
do not enter any personal or log on details
do not make any payment
---
Share your vaccine story
Have you had your vaccine or are you getting one soon? If you, or someone you know, would like to be featured in our vaccination publicity campaign, please email corporatecommunications@hillingdon.gov.uk with:
your name
your age (if you're happy to give it)
the town (in Hillingdon) you live or work in
a high resolution photo of yourself and a sentence or two on why you're being vaccinated or a video clip (preferably MP4 format) of you talking about your reasons for having the vaccine.
---
Vaccination data
For information on the number of COVID-19 vaccinations provided by the NHS in England, see the NHS website.
Page last updated: 08 Mar 2021