Coronavirus (COVID-19) vaccine
Key information about the COVID-19 vaccine and the booster vaccine.
In this section
---
About the NHS COVID-19 vaccine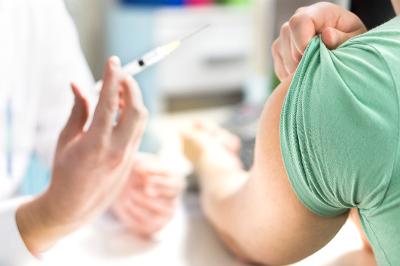 The COVID-19 vaccine is safe, effective and gives you the best protection against coronavirus. The vaccine is given as an injection into your upper arm. You will receive 2 doses.
People aged 12 and over can get a 1st and 2nd dose of a vaccine.
12 to 15-year-olds can now be vaccinated at the Winston Churchill Theatre site and Stockley Park (Howletts Pharmacy). Appointment can be booked via the national booking service.
More information about who can get a COVID-19 vaccine, how to get it and booking your 2nd dose can be found on the NHS website.
Find out more about the COVID-19 vaccine
Increase your immunity
Getting vaccinated against flu and COVID-19 will provide protection for you and those around you for both these serious illnesses.
If you've had COVID-19, it's safe to have the flu vaccine. It will still be effective at helping to prevent flu.
Find out more about the flu vaccine
---
Coronavirus booster vaccine
You can pre-book a booster dose of the vaccine if it's been 2 months (61 days) since your 2nd dose and you're in one of these groups:
Please note: The NHS booking system is currently facing extremely high demand and is now operating a queueing system. If you're unable to book now, please try again later today or tomorrow.
Find out more about a booster dose and book
---
Vaccination sites in Hillingdon
There are a number of vaccination sites in Hillingdon, offering booked appointments, walk-in appointments, or both.
View our list of vaccination sites in Hillingdon
Alternatively, you can visit the 'Grab-a-Jab' website' to find your local walk-in COVID-19 vaccination centre.
---
NHS COVID Pass
An NHS COVID Pass shows your coronavirus (COVID-19) vaccination details or test results. This is your COVID-19 status.
You may be asked to show your pass to travel abroad, or at events and venues in England asking for proof of your COVID-19 status.
From Wednesday 15 December, the NHS Covid Pass on the NHS app will become mandatory for entry into nightclubs and settings where large crowds gather, including unseated indoor events with 500 or more attendees, unseated outdoor events with 4,000 or more attendees and any event with 10,000 or more attendees.
Read more about the NHS COVID Pass
---
Common vaccine questions answered
---
Beware of vaccine scams
There are reports of fraudsters using text messages to offer the COVID-19 vaccine.
Please note the NHS will:
never ask you to press a button on your keypad asking you to confirm you want the vaccine
never ask for payment for the vaccine or for your bank details.
If you receive a text message from an unfamiliar number:
do not respond to it or click on any links
do not enter any personal or log on details
do not make any payment
Page last updated: 05 Jan 2022