Sir Douglas Bader CBE, DSO, DFC
Douglas Bader (1910 to 1982) was a gifted British fighter pilot who overcame a double leg amputation to continue flying during the Second World War.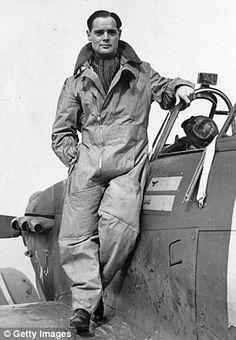 Douglas was transferred to the RAF Uxbridge Hospital in 1932, having suffered a double leg amputation following a horrendous flying accident.
It was at the hospital that he became acquainted with the Desoutter brothers who started a firm making artificial legs out of light metal alloys such as aluminium. He was the first customer to require two artificial legs and he defied the doctor's expectations by walking again within six months of the crash.
Douglas went on to make an incredibly spirited contribution during the Battle of Britain as a fighter ace, shooting down 23 enemy aircraft.
The plaque was installed on the Mess Building. It will be relocated to an alternative historic building as part of the re-development of the former RAF Uxbridge base.
Page last updated: 18 May 2023