Our apprenticeship programme
We run an all-age apprenticeship programme for recent school/college leavers and people (aged between 16 and 64-years-old) looking to re-train in a new career.
In this section
---
What does an apprenticeship involve?
Apprenticeships last a minimum of 12 months and the training provided is dependant on the programme and provider. All our apprenticeships follow these 5 stages.
Initial assessment
Application, eligibility, assessments and induction
On programme
Off-the-job training, main qualification and English and Maths (Level 1 or 2)
Assessment gateway
Practice mock assessments to confirm the apprentice is ready for the end point assessment
End point assessment
Observation of working, multiple choice exam and reflective journal or interview
Completion
Achievement and certification
If your application and assessments are successful, during your induction, these stages will be explained in full.
---
The benefits of an apprenticeship with Hillingdon
A nationally-recognised qualification
Job specific skills for your chosen career
A salary with paid holidays
Workplace-based training and (where appropriate) off-site training and/or e-learning
Experience of working alongside colleagues in a team environment
The opportunity to gain qualifications in English, Maths and ICT whilst completing your apprenticeship
View the benefits of working with us
---
Opportunities in different services
Opportunities are available across a wide range of services, including but not limited to:
Business Administration
Building Control
Finance/Accountancy
Human Resources
Horticulture
Town Planning
Legal Services
Social Care
---
Interested in joining our apprenticeship scheme?
If you are interested in applying for an apprenticeship at Hillingdon Council, search our current vacancies and/or sign up for job alerts, selecting 'Apprenticeships' for job type.
All job applications should be completed online.
Read our guidance for job applicants
---
What our apprentices say
Matthew Bateman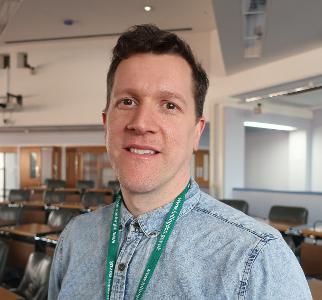 We are the first council in London to offer an apprenticeship programme for trainee social workers. Matthew, 37, is one of 11 new recruits.
The 3-year programme gives Matthew and his fellow apprentices the chance to study for their social work degree while working and earning money.
Ealing-born Matthew used to be a youth worker in the creative arts field. Wanting a new challenge, he decided to embark on a change of career that allowed him to work with families and make a difference in people's lives.
He said: "This apprenticeship gives me the opportunity to work with local agencies and charities as well. A social work degree is also well regarded and there is good career progression.
"I would definitely recommend that people give it a go. It's a great way to get more skills while receiving a wage."
Page last updated: 04 Feb 2021