Improvements to your home
If you are having problems getting up and down stairs, getting in and out of your home, accessing your bath or shower and generally moving around, we may be able to help you by adapting your home environment.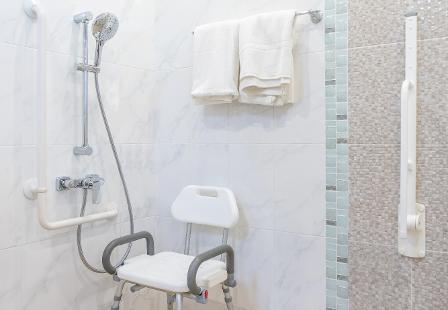 An occupational therapist (or other health professional) will carry out an assessment of your home. They will make recommendations as to which pieces of equipment or adaptations could help you.
It may be that an adaptation to your home, such as a ramp, level access shower or widening doorways to allow wheelchair access will enable you to remain living there independently.
Read more about simple equipment that may help you stay independent. Alternatively, you can look at our care and support directory for more options.
To request an assessment, take our online self-assessment.
Disabled facilities grant
You may be eligible for a grant if you're disabled and need to make changes to your home to increase your independence.
Page last updated: 16 Mar 2023