Hillingdon Stories
Have you got a story to tell about life in Hillingdon?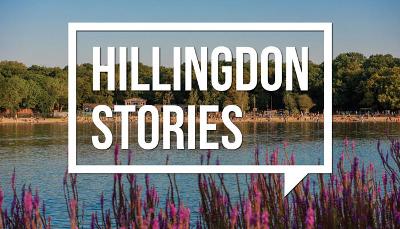 We are interested in hearing your stories about living or working in the borough.
Stories can relate to, but are not limited to:
your experiences during the pandemic
growing up, living or working in Hillingdon
places you enjoy visiting
your local family history
or, photos of 5 objects that mean something to you and tell the story of who you are. These items could be anything from toys to memorabilia or even treasured clothes.
Your stories will be used as inspiration for future exhibitions, writing, visual arts and performances at a variety of venues across the borough.
You can send your entries in a range of formats such as photographs, artwork, drawings, in writing or via a short video.
To submit your stories, email them to boxoffice@hgfl.org.uk.
By submitting any creative work or inspiration to this campaign, you are giving permission for your work to be used in future exhibitions and to be shared with other residents or groups, such as performers or theatre groups, for use in their work or performances.

As part of this project, virtual tours of our heritage sites have been created to coincide with Open House weekend, so you can visit from the comfort of your own home.
Page last updated: 02 Sep 2020