Day opportunities
Day opportunities are activities that can help you to stay active and independent in your community improving your wellbeing.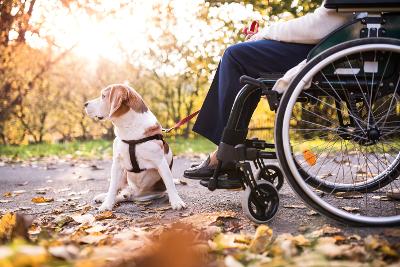 There are various kinds of day opportunities available, including:
social activities to maintain your quality of life
visiting sports or leisure centres to maintain your physical health
training courses with a view to gaining employment, new skills and socialising
arts, crafts and music to maintain your emotional wellbeing
volunteering activities to get involved in your community
Staying active in Hillingdon
Regular exercise can improve self esteem, help maintain a healthy weight and reduce symptoms of anxiety and depression.
There's strong evidence that people who are active have a lower risk of heart disease, stroke, type two diabetes, some cancers, depression and dementia.
Find out what you should be doing using the government's physical activity guidelines.
There are many activities available locally:
Are you over 55 and active?
Botwell Leisure Centre, Highgrove Pool and Fitness Centre and Hillingdon Sports and Leisure Complex offer a club membership and community programmes.
This includes gym, swim and fitness classes as well as badminton, table tennis and short tennis in the sports hall at Botwell. Prepaid members get a free parking permit for the Botwell and Highgrove centres.
For more details contact the centres directly.
Are you disabled? Ever thought about being a gym instructor?
InstructAbility offer fitness industry training for disabled people. The training and qualifications are free to those who meet the criteria. They offer training along with a 3 month work placement to get more disabled people physically active.
Other opportunities offered by us
Who is it for?

Queens Walk Resource Centre is for people with complex learning and physical disabilities. It has undergone a major refurbishment to enable greater independence amongst vulnerable residents in the borough.

We have moved away from the traditional day centre approach and now offer our residents a modern facility with the latest technology to support their development and help to keep them healthy and active.

All admissions are identified by a social worker through an assessment.

Find out more about Queens Walk by contacting the manager, Anne Eykyn by emailing aeykyn@hillingdon.gov.uk or visiting their webpage.

Who is it for?

The Dementia Resource Centre is a service aimed at older people who live in Hillingdon, have a formal diagnosis of dementia and require support as they may be at risk of social isolation. It is located at Grassy Meadow Court, Grange Road, Hayes, UB3 2FU.

How to access it?

All admissions are identified by a social worker through an assessment.

Call Grassy Meadow Court for further information about the service on 01895 277759 or 01895 277763.
Page last updated: 25 Sep 2020